The Fall season brings with it a few of my favorite things such as pumpkins, apples, cool weather, colored leaves and cute little woodland creatures. To celebrate this wonderful season I have found a few crafts, tutorials and DIY's for you to enjoy!
Fall Leaves Cutouts
These would make great fall decorations or cards. You can also give the cutout pieces to your kids to make a collage.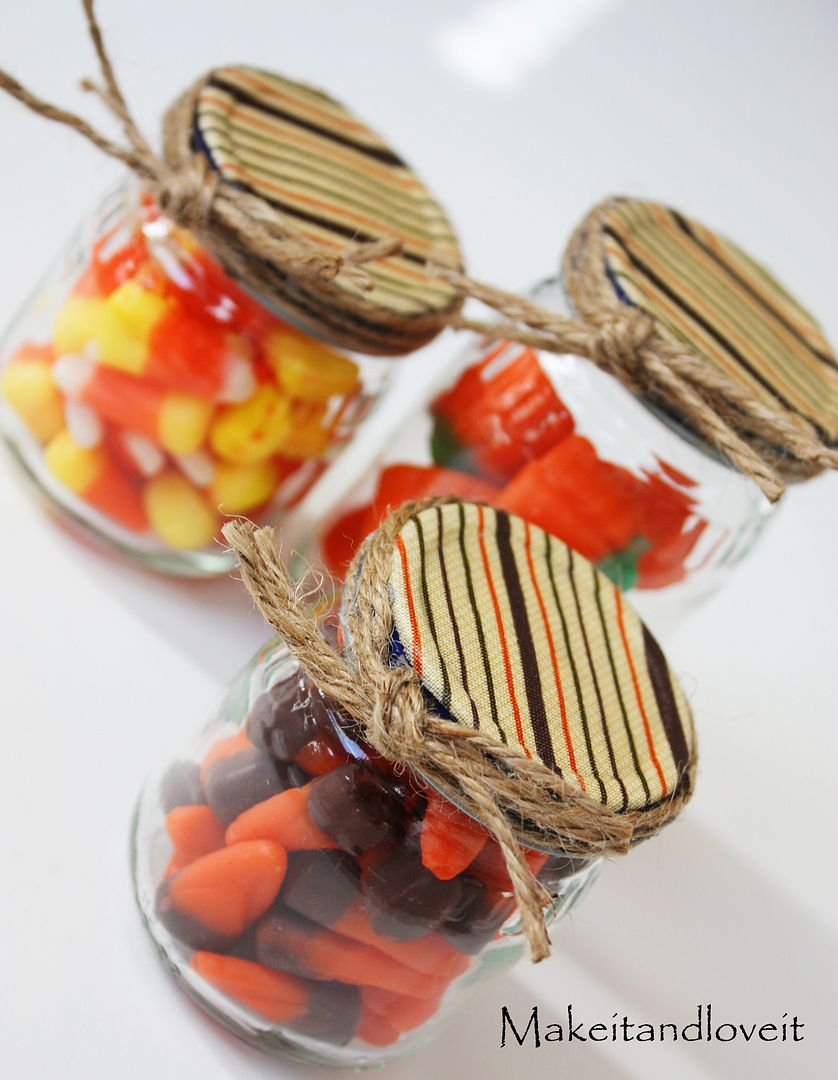 What a wonderful use for those old baby food jars! Very cute for party favors or teacher gifts.
What??!?! Oh yeah, that's right. Just like the Starbucks kind....yum!
I don't know if you can acutually burn these because the leaves are just glued on but they are a simple and easy decoration to make!
These would make nice centerpieces for an outdoor Fall party or dinner.
There are so many different ways to decorate pumpkins. This is a nice alternative to carving for little ones.
After these are finished you could glue twine to the back and hang them the backyard.
I can't wait to try these! Pumpkin is one of my favorite things about Fall. But I think I will use a round cookie cutter to make them so that they are more pumpkin-like.
You can also visit me at My Lovebug Baby, a site dedicate to moms and their little lovebugs!